Gilbert American Flyer Number 584 Bell Danger Signal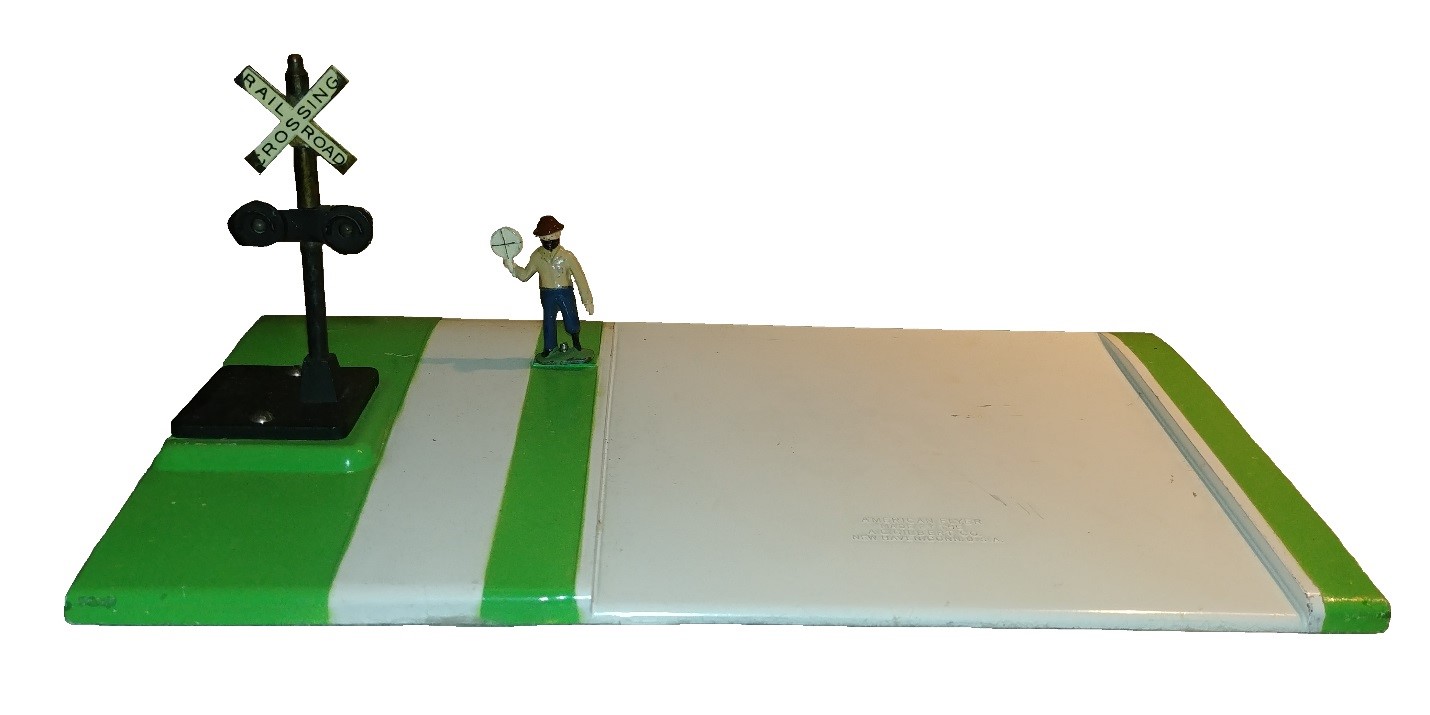 Stats:
Cataloged: 1946, 1947
Accessory: Road Crossing
Prototype: Unknown
Materials and Features: Die Cast Base, cast figure, solenoid "bell" ringing mechanism, light underneath base with Lucite light pipe to the lights in the crossing signal.
History
This accessory was originally cataloged prewar for the 3/16s O-gauge Gilbert train line. It appears in the 1940 and 1941 catalogs. Construction is similar for the prewar and postwar versions.
Given that it is extremely rare, it probably was not a good seller as it did not provide the same action as the similar crossing gate, and parents perhaps did not relish the "bell" noise. It is activated by a track trip that basically provides a flash of the lights and a ding each time a wheel passes over it. It uses the same base as the 591 crossing gate and replaces the hut with the base of the crossbuck. The crossbuck is the same as the 582 blinker signal, and the man holding the sign is the same as one of the men on the 594 track gang.
One of the strange things about the Gilbert American Flyer crossings is that they all seem to be made for roads where the cars drive on the left. Perhaps a draftsman or tool maker confused a left and right drawing and by the time the mistake was realized, the expensive die was well underway or even finished.
There is no service manual listed for the 584, which is another indication of its lack of popularity (or perhaps its reliability), as the service stations did not request a service manual.