American Flyer Overhead Foot Bridge 748
In 1951 Gilbert established a relationship with the Colber Corporation that resulted in many of the Colber toy train accessories being cataloged in the American Flyer consumer catalogs. The No. 748 Overhead Foot Bridge provided a method for American Flyer pedestrians to safely cross the tracks. Made of sheet metal and painted a metallic blue or grey the No 748 made an attractive addition to a layout – in particular located near a station.
1951
The catalog description indicates that the No. 748 Overhead Foot Bridge is suitable for single or double track applications.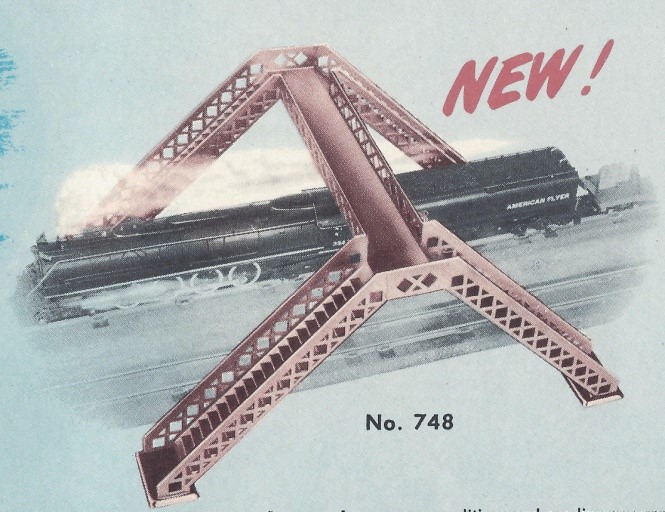 1952
The image changes and reflects the color change and the "New" is removed.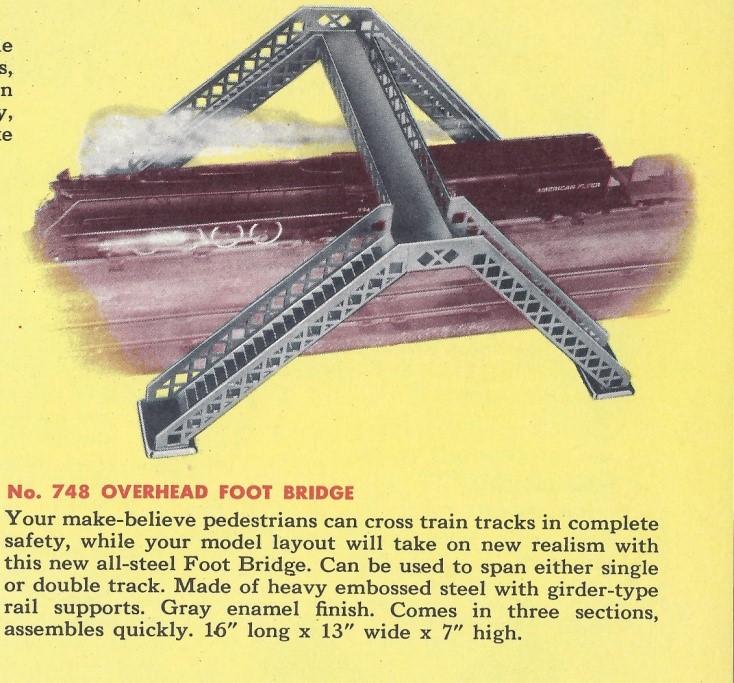 The No. 748 Overhead Foot Bridge was only cataloged for two years. Although manufactured by Colber, the box is Gilbert American Flyer blue and yellow with colorful graphics. After Colber stopped supplying accessories to Gilbert, the Colber accessory product line and tooling were sold to the Louis Marx Company and this foot bridge along with several of the other Gilbert/Colber accessories were provided under the Marx name.