American Flyer Train Set 590T Atlantic Three Car Freight
The American Flyer 590T Train Set was also referred to as the Atlantic Three Car Freight train set. The Atlantic refers to the type of Locomotive. The American Flyer Locomotive Atlantic 4-4-2 would have had 4 leading, 4 driving, and 2 trailing wheels. There were 13 models of the Atlantic 4-4-2 produced by Gilbert.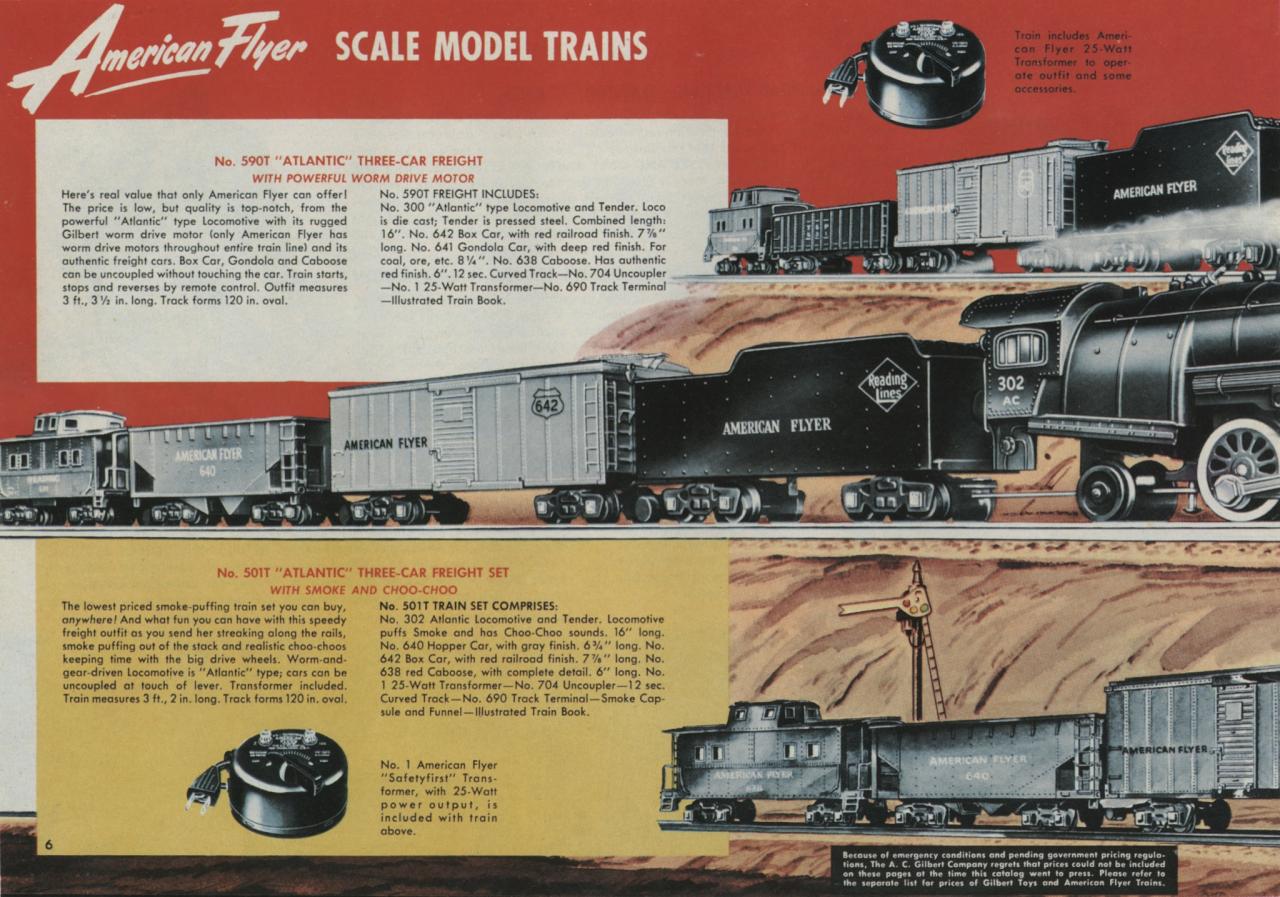 In addition this set featured the American Flyer Locomotive 300 with Worm Drive. The worm drive provided extra power to enable pulling even more freight cars. The set also provided for automatic uncouplers so that the Box Car, Gondola, and Caboose can be uncoupled without touching the train cars themselves. The "T" indicated that the set included the transformer. In this case it was the 125 Watt Varietal.
The American Flyer Train Set 590T included No. 300 Atlantic Locomotive and Tender, No 642 Box Car, No. 641 Gondola and No. 638 Red Caboose, track, uncoupler, and a transformer.
Error

File "/mnt/stor10-wc1-ord1/705738/840269/www.traindr.com/web/content//wp-content/uploads/2015/10/American-Flyer-Train-Set-590T.csv" does not exist.